ADVANCED PRODUCTION EQUIPMENT
ADVANCED PRODUCTION EQUIPMENT
In order to produce high quality products, we set up a professional R & D team and introduce modern production equipment.

Our design and development departments according to different requirements of industrial plugs, socket design and function of the global market a variety of user innovation, created a series of high-quality products, our professional level reflected in the product quality, impeccable safety, durability and easy operation.

We have the world's most advanced production equipment and close working process.

Our production department at the core of customer demand, to serve customers as the purpose, to provide customers with various solutions.



EXPERIMENTAL TEST
EXPERIMENTAL TEST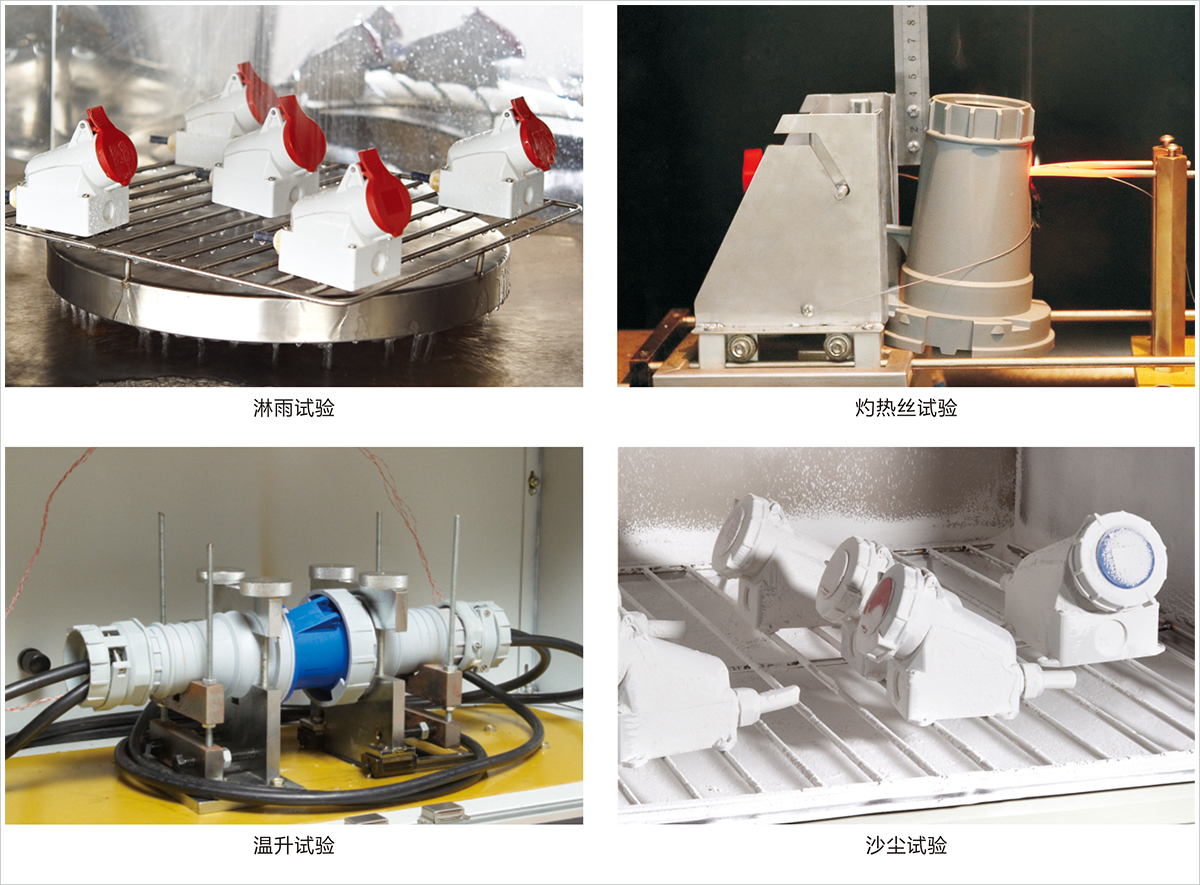 COMPLETE TESTING EQUIPMENT
COMPLETE TESTING EQUIPMENT
Our products have a series of complete testing equipment for independent testing.
, in terms of product temperature rise, mechanical life, material flame retardancy, high pressure resistance, vibration, high temperature and low temperature,
is far superior to similar products and various standards in dust-proof, anti fouling, moisture-proof, waterproof, anticorrosive, mechanical strength and so on.